Good Friday
This year, for Good Friday, we'll be joining Tauren Wells and his worship team for a night of worship/prayer on the Georgetown Square! The service will start at 7pm, click the poster below to sign up.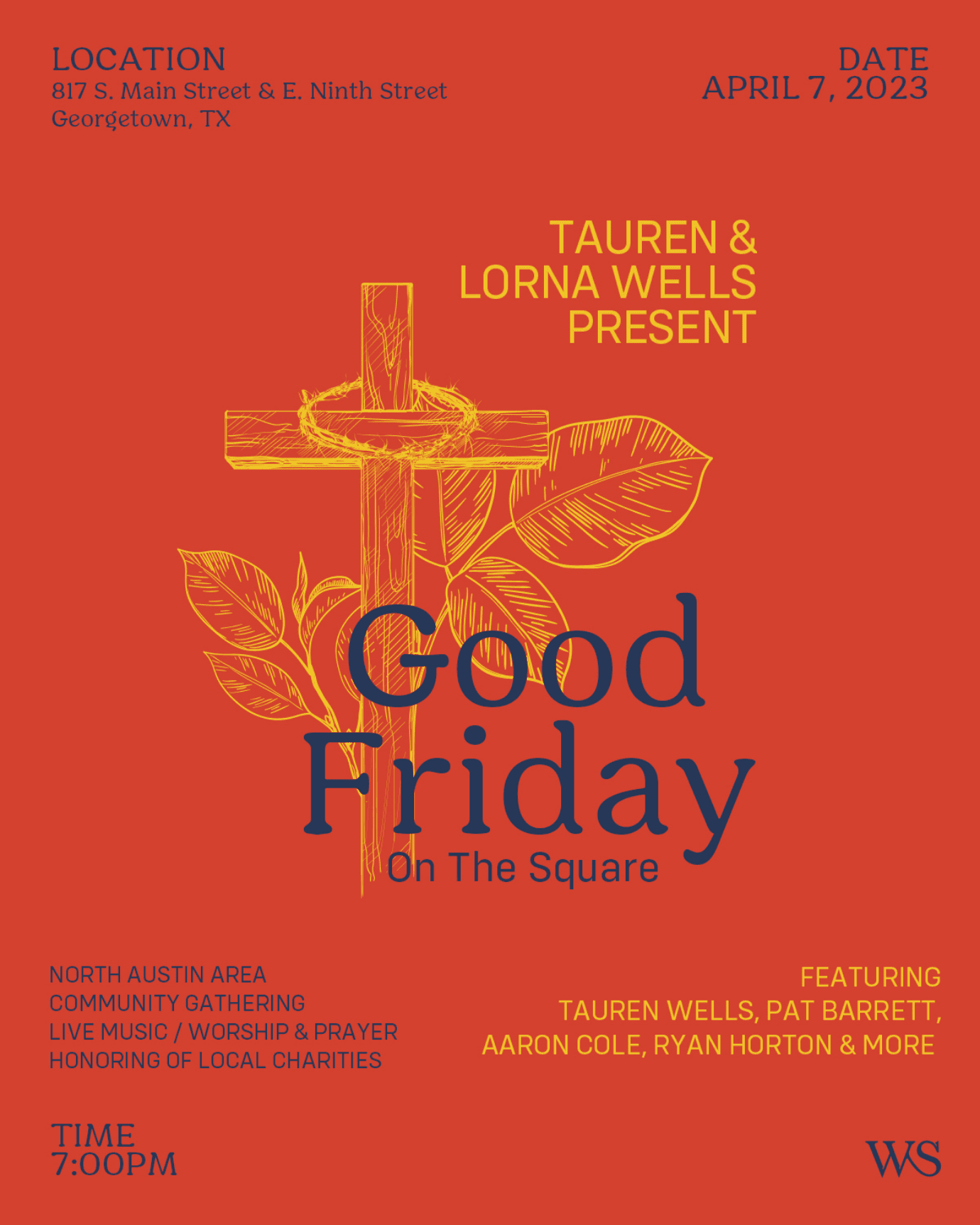 Easter Sunday
Our Easter services will be taking place at 8:00AM, 9:30AM and 11:00AM at the main campus.
Come join us in person or online for worship, prayer and a message from our Senior Pastor, Bryan Threlkeld!
*The Sun City facilities will be closed.
*Childcare will be available at the 9:30AM and 11:00AM services