Discerning the Voice of God by Priscilla Shirer is a Bible study that will encourage you to listen for God's voice through all the noise, and help you experience a deeper relationship with Him. Sign up below and join us in this exciting, impactful new study. We can't wait to see you there!
Date: Begins Tuesday, September 6th and Wednesday, September 7th
Time:
Tuesdays @7:00-8:30pm (Childcare Available)
Wednesdays @9:30-11:00am (Childcare Available)
Thursdays @9:30-11:00am (No Childcare Available) (Location: Judy Madsen's in Sun City)
Length: 7 Weeks
Location: Hill Country Bible Church
Facilitator: Ginger Hobbs (leave questions/comments below)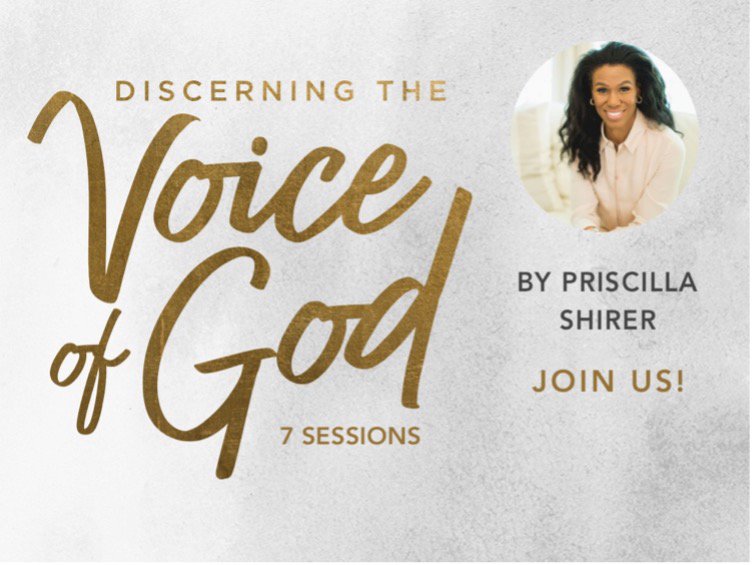 Sign up, ask questions or provide a comment below.
*Denotes a required field